At Dentu-Temps, we are constantly in touch with dental practices from all over Santa Clara County about available job openings, whether they are long-term, full-time positions or short-term or emergency temp openings. When it comes to assistant and dental hygienist staffing, there are always new positions opening up across the county, so if you are in search of dental job placement in Palo Alto, San Mateo County, Santa Clara County, or the San Francisco Bay Area, CA, let Dentu-Temps be your reliable connection!
Here are the three main categories of employees we seek when these positions open up. Contact us today for a complete list of currently available job openings: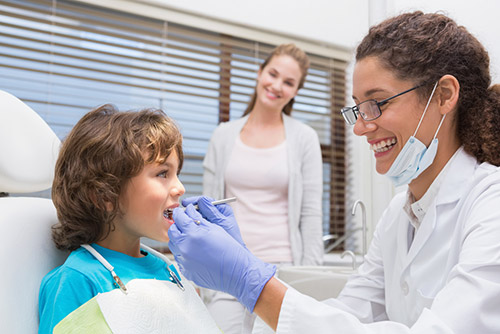 Administrative assistants and front desk workers: These jobs involve taking phone calls, welcoming guests, having patients fill out required paperwork before their appointments, scheduling appointments, coordinating dentist schedules and more. People who take this position must have excellent interpersonal and customer service skills, must be proficient with typing and basic computer programs and must be well organized.
Dental hygienist jobs: Dental hygienists perform a lot of the most basic dental services, including standard checkups and teeth cleanings, whereas dentists focus on the more complicated procedures. Anyone who wishes to fill temporary dental hygienist jobs must have the proper education, training and certification to be able to take on the job.
Dental assistant jobs: Those in dental assistant jobs help prepare patients for a variety of dental treatments. They sterilize dental instruments, assist dentists during certain procedures, and process oral X-rays, while also occasionally helping maintain patient records.
These are the primary categories of workers we assist in finding dental temp employment in Palo Alto, CA. If you have any questions about the positions that are currently available across the county or are interested in learning more about how you can get involved with our dental hygienist staffing program with Dentu-Temps, we encourage you to contact us today at 650-967-6012. (We conduct interviews by appointment only.) We look forward to working with you and answering any questions you have for us!